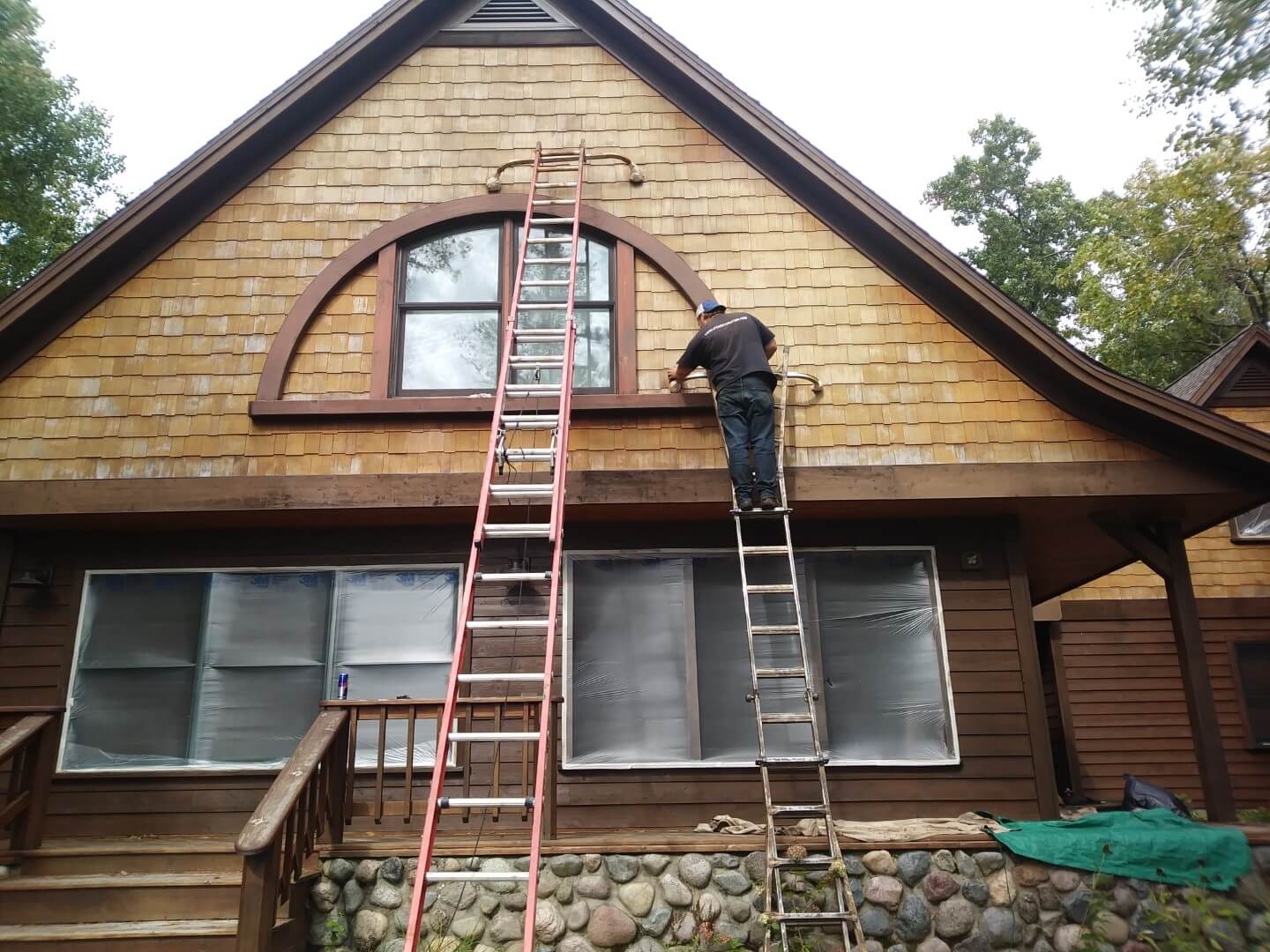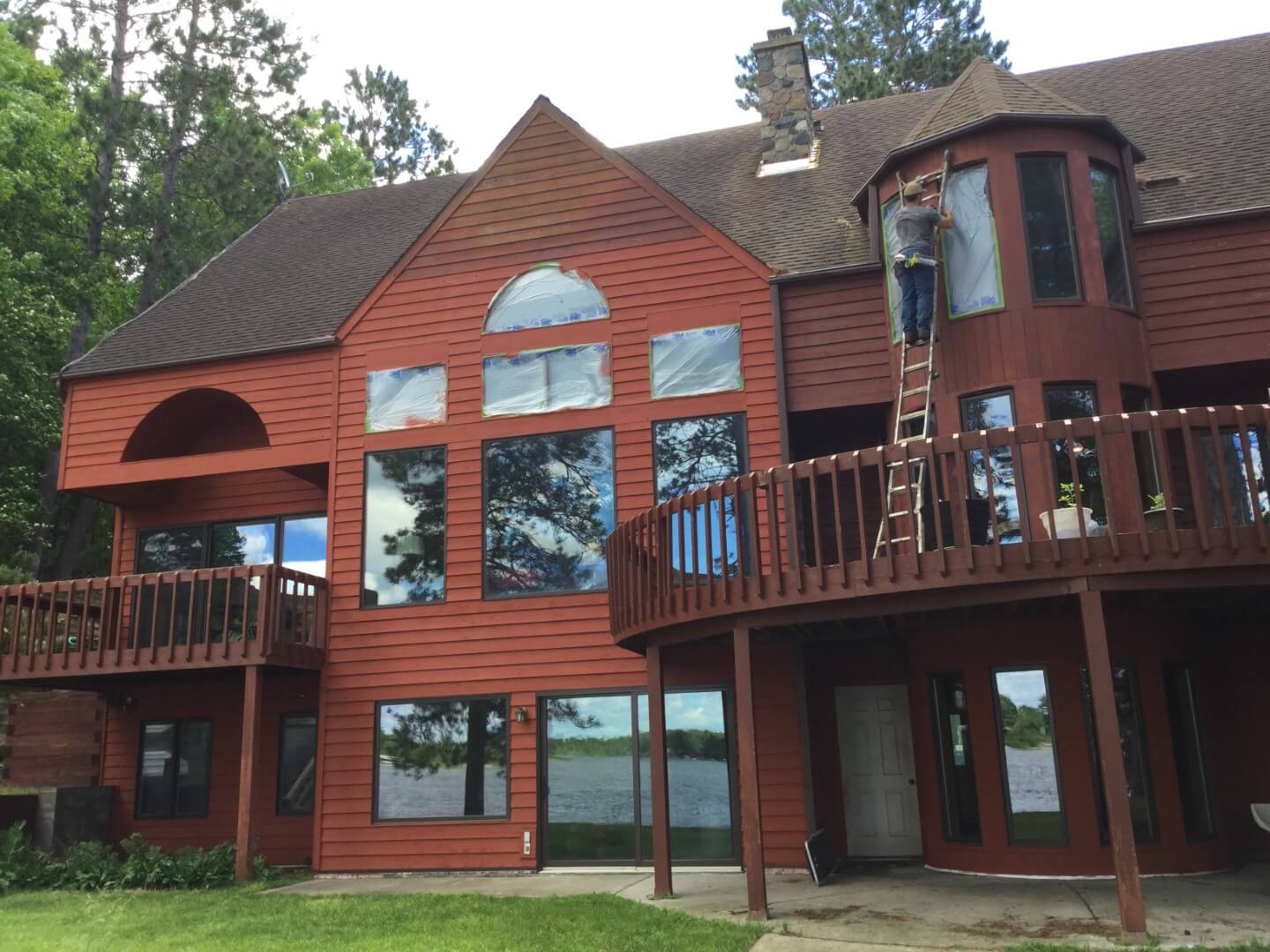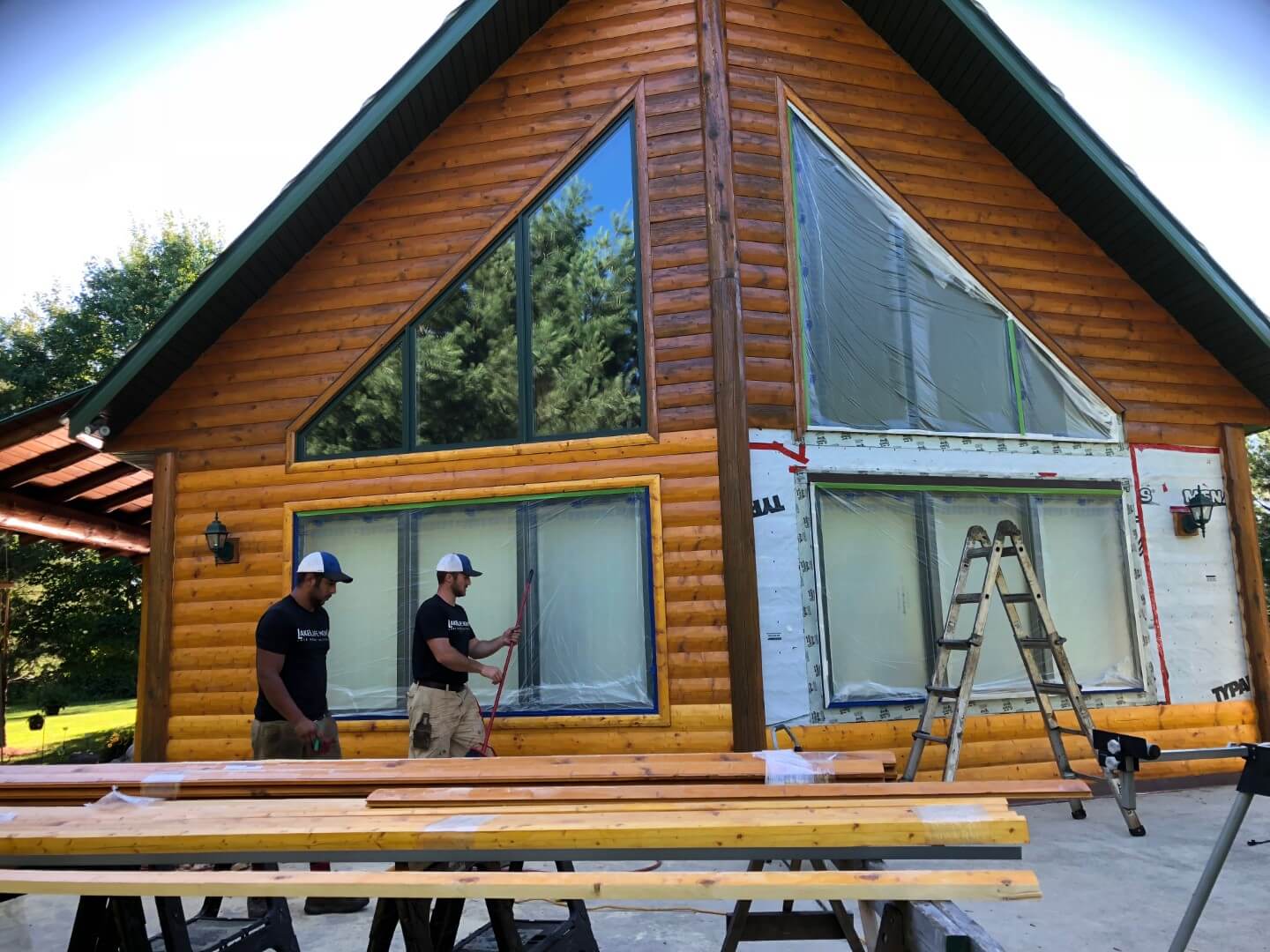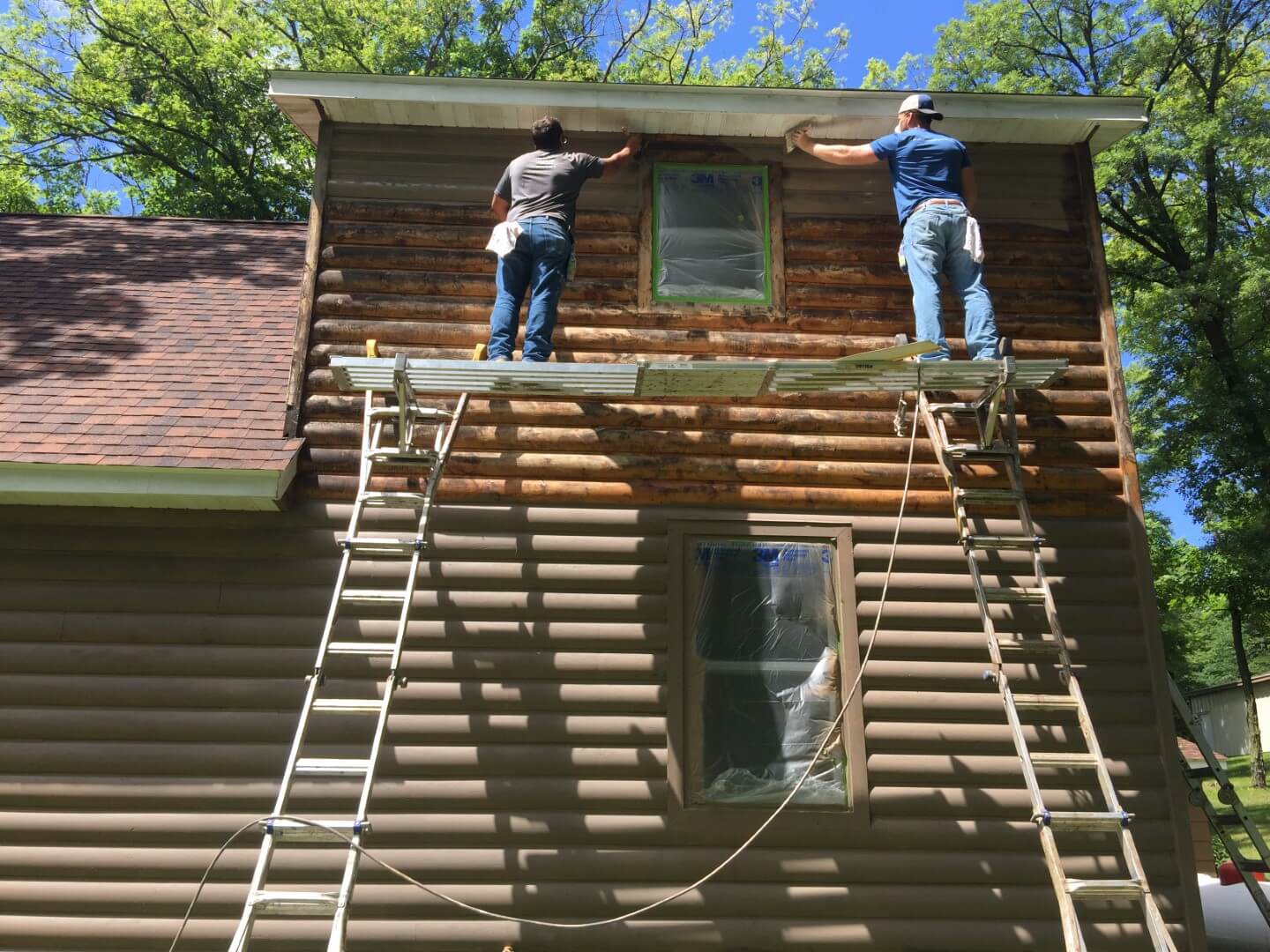 Log Home and Deck Staining
Many log and cedar homes in Northern Minnesota are stained, and that means that stain can peel away, blacken, or dry out over time. We are Minnesota's log home staining experts and can ensure your lake home looks great for years to come. If it has been more than five years since you last stained your log or cedar home, give our team a call. We work with the very best in paints, stains, and finishes from Schroeder's Log Home Supply, Sherwin Williams, and Hirshfield's to provide our customers with the best protection around.
Not only will exterior staining from LakeLife Homes have your lake home looking great, but maintenance goes a long way in ensuring that your log or cedar home holds its value for a long time to come. Using proven techniques, we'll adequately prepare, stain, and seal the wood of your log or cedar home so the wood will stay looking great for years to come!
LakeLife Homes is a member of the Painting Contractors Association. Which means that we are:
Licensed.
Insured.
Adhere to the highest Industry Standards.
Held to a superior Code of Ethics.
Regularly receive training in safety, best practices, and customer satisfaction.
Collaborate with other top-tier industry professionals to raise the bar in the industry and provide a higher quality service for their customers and employees.
Ready to Get Started? Here's our process!
Discuss project needs over the phone
A site visit by company owner or Project manager to measure the space, take pics, and start the estimating process
Email written estimate to the homeowner
Visit with customer in the showroom or on site to discuss details of the project, including full scope and type of stain to use
Customer will put down a deposit to be added to the schedule
Power wash the home with a solution of tsp and water to remove mildew, pollen, loose surface stain, and overall film
Once dry we will begin the process of prepping the home with the following steps- Caulk or Chink as needed, scrape and sand any areas of loose stain or remaining mildew, cover all windows and doors with a painters plastic to protect from overspray, cover any walkways and exposed driveway, protect any exposed furniture or delicate shrubs
Start the staining process – our standard process is to use commercial sprayers and back brush
Remove all prepping materials
Inspect and touch up